A group trek for lady fiction writers finally ready to write the damn novel, know how to get it into the hands of ideal readers, and have a blast the whole time!
This ain't your mama's keep-your-elbows-off-the-table writing course. It's a down-in-the-dirt, boulder-crawling, bush-whacking, cave-spelunking, mountain-climbing journey of awesome where dark nights of the soul meet glorious dawns over expansive new horizons.
We're talking a hands-on, 6-month online writing intensive for story-loving fiction writers like you!
This course combines proven writing + tribe building practices with personal development principles (and a little bit of woo!) to help you craft your book while building creative courage in who you are, what you do, and how to share that with the world!
Isn't it time we put the mental gremlins called Doubt and Fear in the backseat where they belong? (And hello no you do NOT get to touch the radio.)
I've taken 8 years, hundreds of books, thousands of pages, and countless hours of writing, editing, critiquing and coaching experience and boiled down just for you. Distilled it, so you get exactly what you need to get started, dig deeper, be stronger and create great fiction readers love to read.
Are you in?
I am a closet writer who felt it was time to let my creative juices flow and see the light! Fiction Expedition excited me because I needed help brain dumping, getting my thoughts organized, and getting my story out of me and onto paper! I was so worried my idea was dumb and I wouldn't make it sound cool or intriguing enough, but Deb's excitement was infectious. I love how she broke apart each section and made it seem doable. I was so impressed by the excitement, follow-up assignments, and the accountability for our writing. Fiction Expedition was an amazing growing experience!
Deb, you rock! Thanks for your energy and how you encouraged us to celebrate our accomplishments, even the little things.
Do you want to be that girl that says she's going to write a book? Or do you actually want to be an author?
Less than 12% of 1% of Americans who say they want to write a book actually make it to publishing.
In a world where Google puts everything at our fingertips, you can learn anything you need to know about writing a book. That tells me we don't have an information problem, we have an action problem.
You've been carrying around that book idea for years, right? Always talking about writing this story someday but never actually sitting down to do it.
But that doesn't stop you from telling yourself stories! Stories like…
"I don't have time."
"I don't know how or where to start."
"Who will read what I write anyway?"
… Are getting in the way of you actually pursuing your dream, when what you really want is to
Breathe life into people who only exist on paper.
Be the creator of worlds and adventures never seen before.
Tell the story of the characters inside your head who are so loud now you've probably started talking back.
Know how to attract a tribe of readers who will love your story as much as you do.
You know your hero by heart, your villain by sight and the love interest like your favorite best friend. So why aren't you writing it?!
Or maybe you have done the writing!
But you really don't know if it's a compelling novel with a plot readers are drawn to follow and characters they'll never forget. Did you know there is a proven psychology behind certain story structures and the way we write our characters? Or that dialogue is about more than just the words people say and that setting should give us more than a laundry list of descriptions?
Don't be the 99% who never gets published.
Let's write that book readers love!
Fiction Expedition isn't just about rocking the WRITING – it's about building the WRITER.
Over 6 power-packed, adventure-filled months, I'll walk you through everything you need to know to write your novel with confidence.
We'll explore the whole map of writing, including:
Flexible

story structure,

Character development,

Dynamic dialogue,

Settings that matter,

Revising

And

more!
And as we delve deep into the character's journey, we'll also unpack the writer's one as well (that's yours, btw).
Utilizing tools from my personal writer backpack, you'll learn how to:
Establish

your

definition of you,

Set intentions,

Practice letting go of the fear, 

Receive all the delicious accomplishment energy you'll build week after week, and

Build the courage + knowledge necessary to share your work with the world!
Combination video learning + group coaching + PDF guides + glitter-cannon FUN, the Fiction Expedition is everything you need to finish your rough draft and start on the path to getting your book into the hands of readers who will love it.
And what waits for you at the end of this trek isn't a treasure chest, it's your Holy Grail.
If you have the chutzpah to write just 7-10 pages a day (5 days a week), you'll walk away with:
A well-loved rough draft

and the basic skills necessary to write a new novel again and again.

Clarity

around where to start, what to write in the middle, how to end and all the nuts and bolts that land in between.

Courage

in yourself

and

your creativity, with the tools necessary to manage the mental gremlins, online trolls, familiar naysayers, doubts, and fears.

Confidence

to keep taking the best steps

for you

in creating the writing life of your dreams!

Built-in connection

to a really great tribe of writers and cheerleaders who, like you, believe in the power of fiction writing to uplevel humanity and change the world.
Gotta write slower? Not a problem.
I'll hold you accountable to whatever you can manage.
Because here's the deal—I'm letting you in on a little secret—finishing a book is more about creating a habit of writing than it is about getting everything done fast.
It's the Tortoise/Hare story: methodical, consistent writing (even at 1 page a day!) will get you to the end more often than a sporadic 5K here and there.
So if you can carve out even 15 minutes a day, I can show you how to create the habit of writing that will get you a novel.
Fiction Expedition has been wondrous and eye-opening. I've been sitting on writing my fiction book series for almost 8 years now. I knew I wanted to get my story out, but needed some framework and guidance to begin. Fiction Expedition was sooooo invaluable. I was really impressed by how thorough Debbie was in breaking down the writing process! Writing my book went from being a "pot of gold" dream at the end of the rainbow to in-depth but simple steps to make the magic happen. I'm feeling very confident and totally without excuses now. I need to just pick up a pen (or a typewriter, lol) and get it done!
Here's how your story's about to unfold…

12+ VIDEO TRAINING MODULES ($497 value)
On everything from plotting to revising, this is course is packed with over 10 hours of in-depth content, including:
Getting Started (it's not where you think!)

Big Picture Story Structure (creating that flexible outline)

Act 1 Deep Dive (your character's once upon a time)

Characters that Live and Breathe (when your imaginary person becomes their best friend)

Tackling Point of View (why you might want to use which one)

Act 2 Deep Dive (what the dump do we do in the middle?)

Settings that Matter (paying attention to what matters most)

Dynamic Dialogue (because no one wants to read "umm… uh… errr…")

Show Don't Tell (making sense of great advice)

Act 3 Deep Dive (wrapping it up with an ending that satisfies)

Revisions (how to edit yourself before you ask for help)

Tension and Pacing (keep them turning page after page after page)
PLUS!!!! You receive lifetime access to the training modules and guides for as long as I'm running the program!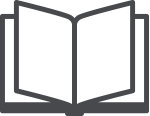 I'm dishing up the resources + tools you need for every part of the process, from creating an outline that can flex and move with your story to writing characters so real people cry when they die. You won't find a guide in every section because I only give you what you need, not any of that extra fluff that keeps you from actually writing the dang book. (I like me some sugar and fluff, but only with my pastries… not my programs.)

OFFICE HOURS ($597 value)
Group office hours are held TWICE a month — Live via video chat! These are 1-hour Q&As where you can get the help you need as you need it. Stuck? Not sure how to implement what you're learning in the course? Looking for your next step? Bring it all! Between you, me and your Glitter Sisters, we'll help you process what's happening and brainstorm ideas on how to fix it. No more dying drafts! We got you!!! (And I know you have us too.)

ACCESS TO A PRIVATE ONLINE GROUP ($597 value)
A highly curated group of women fiction writers, this is the accountability that helps you reach the summit! From outlining to character development to "Hey Glitter Sisters, how does this sound?"… We're here to get you over the hurdles that come with writing your first draft. We'll hash out what's going on and help you find a solution that works for you. It's a really great place to talk to your fellow writers, track your progress, celebrate your wins, and ask questions as they come up so you don't get lost in Writerland.
And deeper than that, it's a place of belonging. Women committed to the same path, goals, dreams, progress, and desires as you. Here is what I know: As we lean into growth opportunities for ourselves and our writing, we meet others who are leaning in too. We create bonds with people on the same road. People who want the same thing. People who are willing to sit with us in our dark nights of the soul and then encourage us toward the bright new horizon.
The relationships you forge here will be ones to last a lifetime.
 BONUS 1 
EXPERT MASTER CLASSES ($997 value)
Periodically, I bring in an expert to dish on a writing topic that will enhance your writing and/or career. From social media to working with agents + publishers, to building worlds that readers never want to leave, you'll have access to not only the LIVE master classes I run during your round of Fiction Expedition, you'll also have access to any PREVIOUS + FUTURE expert trainings I've been authorized to share. Topics include:
The Magic Morning of Routines
Working with Agents + Publishers
The Craft of World Building
The Impact of Intuitive Gifts on Writing
Using Your Brand Archetype to Speak to Readership (via social + newsletters)
And more!
 BONUS 2 
PICTURE BOOK MINI-COURSE ($97 value)
Presented by Birdy Jones, picture book author of  Mr. Cool and Blossom Plays Possum (Because She's Shy), this mini-course offers 10 different lessons on writing a picture book in today's market. Birdy covers everything from what makes a picture book different to publishing (covering both traditional and self-pubbing!). Topics include:
What makes picture books different
Every Word Counts
Illustrators
How to get started in children's picture books
Agents
Editors + Publishers
Self Publishing
Make your picture book stand out
Structure
Technical Specs
 BONUS 3
FULL ACCESS TO CHARACTER DEEP DIVE ($197 value)
You get every video, explanation, worksheet and character prompt to help you create characters readers remember!!! Beyond the character basics we cover in Fiction Expedition, this DIY course takes you deep into the five core components of a character's essence—Character Basics, Hidden Vulnerabilities, Motivating Forces, Emotion + Body Language, and Impact on Others—and teaches you how to use those to naturally influence the plot and create connections with your readers that last well after the cover is closed.
 OPTIONAL UPGRADE 
STRATEGIC PLANNING + HOT SEAT DIAGNOSTIC ($997 value)
Combination strategic planning + hot seat diagnostic, the VIP Voyage Optional Upgrade is for you if you want to start your journey with power and clarity. We'll start with a 90-minute strategic planning session to review your story idea, outline, characters, and goals for the next 6-months. We'll quickly identify and explore the greatest source of resistance in your writing + life and provide you with the tools and solutions that will help you create the results you desire over the next 6 months.
Then, when you feel ready, you'll also receive a hot seat diagnostic from me where you submit 5 pages of your writing and I provide an in-depth critique — complete with line edits and notes. We'll also spend 30 minutes together reviewing the edits and answering any questions you have. Want to strengthen your writing? Give me 5 pages and 30 minutes of your time and we can take your writing to the next level!
And you wanna know if this trek is for YOU, right?
ALL MY YESSES!!!! JOIN NOW IF…
YOU WANT TO WRITE A BOOK! (I know, pretty obvious, right?) And not only that, you want it to be good.
And that book is a work of commercial fiction in any genre. (If you write literary fiction, memoirs, children's books, non-fiction, etc., you are still welcome to join us for support and accountability. My expertise simply resides in commercial fiction.)
You are open and teachable, willing to try new things (as long as they're legal, moral and ethical). Whether you know a lot or a little about writing, you are ready to learn more.
You are kind and respectful of both others and yourself. (You matter too!) And you love supporting and cheerleading everyone because you know that a success for one is a success for all.
You like having fun! Firing glitter cannons and happy dancing at will.
You're okay with a little bit of woo. I tend to weave energy into conversations, especially when it comes to helping you overcome inner blocks. I promise you don't have to believe in woo for the stuff I teach you to work. 😉
You take radical responsibility for yourself and your situation.
You're an action taker. I can show you the stepping stones, but you are the one who actually has to sit your butt at the computer and do the work.
THIS AIN'T YOUR WONDERLAND IF…
You are habitually unkind. Trolls + mean people need not apply. If you're more concerned with proving yourself right than in making connections or being helpful, we're not the droids you're looking for.
You are a know-it-all with something to prove. I LOVE having experts in Fiction Expedition. (We actually have quite a few.) But there is no room for peeps who think they have all the answers and want everyone to know it. Ours is a group of collaborative support, not one-up-manship.
You are a perfectionist who doesn't want to change. If you're not ready to let people (including me + you) be human and make mistakes, you won't be happy in FE. This trek is about growth, which happens outside the comfort zone. And if you're not up for that, this journey will feel like steel wool blanket. Ouch!
You tend to blame or make excuses when things don't go your way. That won't fly here.
You want to write memoirs, literary fiction, biographies, non-fiction, etc. Again, if you still want the accountability, support and creative confidence, come join us! I just don't teach anything specific to these writing styles here in Fiction Expedition.
You fit everything on the ALL MY YESSES list but feel more advanced. You want specialized strategies and support to take your writing and readership to the next level. In that case, email me–debbie AT debbieburns(dot)me–and ask me about other options.
Anybody that gets Deb as a support person, coach, and mentor is totally lucky! Fiction Expedition is one of the most informative resources I've ever found. I've read and researched (what feels like) 50 million different ways to write books and, to me, this was the best. The way Deb outlines the course, the way she talks about things, the way she has set up office hours and accountability to make sure you understand everything… it's exactly what every writer needs. I only wish it was longer!
If you want to write and you want to do this seriously, then you need to take this course. I've never seen a writing class like it.
Hi, I'm Deb. And I believe in you.
Like deep down in my toes, to the top of my head and straight out my short pink hair belief.
You wouldn't be here now, reading this letter, if you didn't have a story inside you waiting to be told. If you didn't read the first few lines of this page and know I was talking to you. You felt it, right? That weird tightening in your tummy when the Universe zings you with "THIS IS THE THING" and you know it but you're afraid of it because you want it so bad that you worry, "what if it's not the thing?"
When really I think you're just afraid of leaning into your dream. Of trying something new, something non-practical. Of putting yourself out there and failing or (worse) succeeding – and having other people read and judge your words.
Wanna know what else I believe?
Your greatness is bigger than your fear. And I'll be by your side every step of the way helping you rediscover that same truth.
I'll be your co-conspirator, best friend, and guide as we dive deep into the caverns at your core to discover what's holding you back, help you reclaim your Soul Song, and teach you how to dance to the rhythm of your Big Dream (aka write that novel).
Because a courageous writer is a producing writer. A confident writer is a sharing writer. And a connected writer, well, that is the writer that is going to change the world.
And I want with all my zillion heartbeats a better world.
I believe you do too.
*gets tapped on shoulder and glances back*
Hey Glitter Sister, your novel is waiting. Now it's up to you.
You got this!
Loves & hugs,

What are you waiting for?
Start the trek today! Choose your path below.
EPIC EXCURSION
12+ Video Training Modules ($497 value)
PDF Guides ($49 value)
Bi-weekly Office Hours ($597 value)
Access to a Private, Online Group ($597 value)
BONUS 1: Expert Master Classes ($997 value)
BONUS 2: Picture Book Mini-course ($97 value)
BONUS 3: Character Deep Dive ($197 value)
* 4- and 6-month payment plans available
VIP VOYAGE
12+ Video Training Modules ($497 value)
PDF Guides ($49 value)
Bi-weekly Office Hours ($597 value)
Access to a Private, Online Group ($597 value)
BONUS 1: Expert Master Classes ($997 value)
BONUS 2: Picture Book Mini-course ($97 value)
BONUS 3: Character Deep Dive ($197 value)
90-min Strategic Planning Session + Hot Seat Diagnostic ($997 value)
* 4- and 6-month payment plans available
And let me remove the stress.
(AKA… the Glitter Guarantee)
I won't guarantee you'll have a finished draft, let alone a bright and shiny final draft. I can't control how many words you write, how many it will take to finish your novel, or that you'll spew glitter and diamonds on every page. What I can guarantee is that you'll receive 12 weeks of intense, "how-to" packed training modules (giving you everything you need to get your idea from concept to manuscript) and 24 total weeks of in-the-trenches-write-or-die support via the FE Masters accountability group.
Because this isn't about showing you THE path to writing a  novel, but about helping you understand YOUR path.
And if, after all that work—meaning you've watched all the modules, you've completed all the guides, and you've shown up consistently to Office Hours with questions—you're still not happy with your expedition, I'll refund your investment. True story.

So if you're a HELL YES! Come join me and the other women fiction writers who are making our dreams come true!
(And if you're a HELL MAYBE, let me encourage you to make it a "Hell No, not right now." Because "hell maybe" is a recipe for staying stuck. #nohellmaybes)
*Any refund requests must be submitted by the 6-month anniversary of your date of purchase to be eligible for a refund.
But… but… but…
and other FAQs
I don't have the money for this (I'm a starving artist!).
Girl, I get it. We creative types tend to choose ourselves last. For a long time, I saw myself (and any investment in me or my work) as a "drain on our family resources." Because the ROI (return on investment) on personal development doesn't always come back in dollar signs and the ROI on writing can often take years to see. And when we view ourselves in terms of the bottom line, it's easy to see why investing in our dreams either never happens or happens last.
But here is the truth: Everything we learn has the capacity to impact ourselves, homes, families, and communities in powerful ways. And if we want to help lift the planet that starts with lifting us… as individuals.
So the question I have is this: If you look beyond money, what is the deeper fear preventing you from saying yes?
Why pay you when I can read books for free?
Between Google and your local library, you can find anything you need to know about writing for free. But what you won't find is accountability and group support. Or someone who can help you identify and remove your personal doubts, fears and blocks. Or a program that weaves in writing expertise with personal development and energetic woo-ninjaness to help you not only craft a more compelling book, but to create a more confident writer.
Will the investment be worth it? Will I really finish the program/write a book?
Hell yes, it's worth it! Though, admittedly, I am biased. So check out the testimonials of FE Alumni if you want the skinny on value.
Now, whether or not you finish the program and write a book is completely in your hands. If you dive in, do the work, make writing (and YOU) a priority, you will see the results you're looking for.
I don't have the time. Do you know how busy I am?!
Believe you-me, I do. Writing + biz (or job) + family + other obligations + + + +… life happens! A lot.
So here's the deal—I'm letting you in on a little secret—finishing a book is more about creating a habit of writing than it is about getting everything done fast. If you can carve out even 15 minutes a day, I can help you create the habit that will get you that novel.
But if you really can't make any time for writing, then you're right—this isn't the program for you. (And, tough love, you really don't want to write that story as much as you think you do.)
What if I've already written a story?
That depends… do you feel utterly confident in your writing skills and simply need some help editing it? If so, then this probably isn't the expedition for you.
But if you still have no idea what makes a great novel, how to write one, and are utterly lost in what you need to do to fix it, then Fiction Expedition is the "write" place for you! Use the weekly modules to help strengthen your current work rather than writing a new one.
Still not sure? Send an email to debbie (at) debbieburns.me (dot) com and let's figure out what exactly you need to move forward in your writing!
Deb is instrumental in my writing process. Not only is she encouraging, optimistic and positive, she offers a unique point of view that writers need. She has the amazing ability to recognize when something isn't working, provide critical feedback without destroying someone's creative spirit, and helps shape the context of the story into a better story. She's also open minded to what YOU want your story to be, not what she wants it to be and helps drive you down that path with her feedback. What writer doesn't want that?!
Only you can write your happy ending.
You have a story. I know because you're here. Don't let another year go by without writing your book! I promise, Future You will look back and wish you'd started today.
If you're ready to have clarity in your direction, confidence in your creativity, courage in your action and connection with a tribe that will help you maintain momentum, then Fiction Expedition is for you.
Let's write your book.
The adventure begins NOW.